Chateau Pap, Cleman Part 1
Chateau Pape Clement
CRU CLASSE DES GRAVES
AOC Pesak Leonan
Commine Pesak
~ The meaning of Pope Cleman.
Second Clemantan Du Papu Cleman
Clementin Du Pape Clement
Annual production 45,000 bottles
Vehicle surface area Red 32.5ha White 3HA
Annual production 95,000 bottles
Neighborhood field O -Brion
Owner Bernard Magre
Chateau Fonbroju (acquired in 1999)
Chateau Latour Carnet (acquired in 2000)
Owner of 7 countries, owned 34 Chateau
Consultant Michelle Loran
Created rate 47 % Cabesaw 50 % Cabefra 1 % Petit Ve 2 %
Average age 30 years (60 % exceeded 40 years)
Plant density 7,700/HA to 9,000/HA
Installation 39HL / HA
Soil gravel, sand, clay. Clay with a lot of iron.
Once in the selection field, the second time on the selection stand
Harvested hand -picked. A small basket.
Manual work with 200 people in the infarction. The selection is also each grain.
Tanku wooden tank
Maserelation low temperature maserelation 3 to 6 days
29 ° C to 30 ° C for 23 days from fermentation 21 days
26th to 28 days (Cabesaw)
New barrel ratio 70 % to 100 % 8 companies, French oak
Reduced to 65 % since the 2018 vintage
Barrel aging 20 months
I don't collage.
By filter vintage.
Special feature extraordinary condensation, elegance up to the bones,
Complex, spicy.
Scent tobacco, minerals, black fruits, black carants,
Graphite, ultrage, soil, cassis,
Sepage
1999 Kabesaw 54 % Merlot 46 %
2000 Kabesaw 50 % Merlot 50 %
2003 Cabesaw 60 % Merlot 40 %
2004 Cabesaw 54 % Merlot 46 %
2005 Cabesaw 45 % Merlot 55 %
2006 Cabesaw 60 % Merlot 40 %
2009 Kabesaw 50 % Merlot 45 % Cabefra 2 % Petit Ve 3 %
2010 Cabesaw 62 % Merlot 37 % Cabefra 1 %
2012 Kabesaw 52 % Merlot 46 % Petit Ve 2 %
2013 Cabesaw 55 % Merlot 40 % Cabefra 5 %
2014 Kabesaw 37.5 % Merlot 57.5 % Petit Ve 5 %
2016 Kabesaw 36 % Merlot 60 % Cabefra 1 % Petit Ve 3 %
2017 Kabesaw 55 % Merlot 45 %
2018 Cabesaw 66 % Merlot 30 % Cabefra 4 %
2019 Kabesaw 50 % Merlot 50 %
93 % of barrel aging and 7 % large barrel. New barrel rate 66 %
2020 Kabesaw 50 % Merlot 50 %
Continued period of drinking/ 5 to 20 years after harvesting Bordeaux 4th edition
Time to drink, expected maturity, decanting time
Chateau Pap Climan takes time to start to show its true personality. Pape Clement requires at least 10 to 15 years in a good vintage until you are ready to enjoy it. For young vintages, decanting for 2-4 hours or more is recommended. This makes the wine softened and can open the incense.
An old vintage will hardly need enough decanting to remove sediment. Chateau Pap Climan offers the best drink and will peak maturation between 15 and 50 years after the vintage.
★ Let's refrain from purchasing from 1975 to 1985.
Vintage more important than Bordeaux 4th edition
Old vintage
It was in the mid -1980s that Pub Cleman really returned to its original form. Vintage in the early 1980s and 1970s is difficult, sometimes only disaster. 1982 is a terrible wine. In terms of moldy and mushrooms, it is almost comparable to 1981, 1979, 1978, and 1976. The only real masterpiece in the 1970s was a very muscular, strong and tiny wine (87 -point final tasting 1997). In the 1960s, 1961 was the feat. However, it is now completely declining (86 points? Final tasting January 2001). This was a wine with a simple half of the 90 -point range, so I think it would still be outstanding if it was more than a good magnum.
○ 1986 PP91
It is still young, full of vitality, deep ruby/purple, and sweet nose reminiscent of soil mixed with blackcurrant and some vanilla. Medium body, very elegant, stylish and classical. Tannins are relatively strong and have a cool climate flavor. A long finish, moderately tanic finish. It's still youthful and energetic, so at least 10 to 15 years will grow.
2016 from the time of the expected drink
○ 1988 PP92
It is a gorgeous wine and one of the best success in Colivintage. It has a dark plum/purple color, reminiscent of roasted herbs, sweet tobacco smoke, red curant, blackcurrant, and sunburn soil. They are still deep and ruby, and the edges are only faintly thin. From medium body to full body, tannin is sweet, smoked, soil, asphalt taste. It is chewy, very complicated, has a strong aroma, and has a rich flavor until high -handed. It has reached the plateau when drinking. Final tasting April 2002
Until the expected drink until 2014
○ 1989 PP87
With a slightly stuck wine, you can feel a tannin that is so strong that you are worried. Although it is modest, the bouquet that is appearing is reminiscent of smoking, minerals, graphic lead, and red colorant. In addition, you can see the grassyness. In the mouth, the medium body is felt, and it is somewhat muscular, but it lacks the more famous 1990 brother's charm, vast depth, and overall depth.
Until the expected drink until 2015
○ 1990 PP94
It is an outstanding wine that reached a little rapid drink, but reminiscent of gorgeous smoked herbs, barbecue pices, roasted meat, blackcarant, chocolate, and coffee. It is a full body, it has a luxury, almost sticky, chewy, thick, juicy flavor, and its intense and richness is much better than I first thought.
The expected drinks from the current time 2018 added
○ 1990 PP94 Wine Advocate JUNE 2009
This complex, dark garnet/plum -colored wine appears bricked on the edge, and its beautiful, smoky, and flesh -like nose shows the concept of sweet carants, black cherry, and ultraises. It is a completely mature product with a medium to a full body with a low pulp, a sweet tannin, a spacious mouthfeel without a hard edge. In my opinion, the papclace vintage since 1998 is even more impressive and deeper. In addition, they have a bigger longevity. Until the expected drink until 2019
○ 1993 PP86
It has a medium ruby ​​color that is not impressive, and the exemplary gravi -like nose reminds me of berry, cigarette, spicy scent, and pleasant sunburn soil and hot rocks. It is lighter than the great 1990, but is in the category of this vintage style. It is well -balanced, sweet, has a fruit -like fruit taste like a redcalant and plum, and elegance and finesse cannot be denied. Soft, mellow finish. It is a wine that you can enjoy more than the score. Drink in the next 7 to 8 years. Final tasting January 1997
Until 2005 when the expected drink
○ 1994 PP86
Although the area around the edge is a bit hard, this dark plum/garnet -colored wine has a modest style with red colorant, sweet tobacco, dried herbs, and coffee. Some tannins can be felt in the finish. It may be more and more crisp when aged by sellers.
Until 2012, expected to drink
○ 1995 PP89
It has a deep ruby/purple color, and seems to be tightened but promising in the future reminiscent of blackcurrant, graphite, vanilla, and smoking with herbs. This medium body wine is elegant, has a very pure, condensed fruit, moderate extract, and a long finish finish. I'm about to reach youth and it's easy to get closer, but it's not enough to drink enough. Final tasting April 2002
Until the expected drink until 2016
○ 1996 PP94
With a considerable weight, it has a great wine and dark plum/ruby color that has become more and more depth and complexity. It has a gorgeous nose of blackcarant, plum, coffee, and a faint white chocolate mixed with barbecue pose. Exceptionally rich, full body, a great success, especially in the Pesak Leonyan district. The tannin is sweet, and the length of the richness and lingering lingering is not tremendous.
Expected drinking 2020
to
○ 1997 PP87 Wine Advocate APRIL 2000
An attractive and complex wine. In addition to dark, dark ruby, gorgeous, smoky, herbal, redcurrant, cherry liqueur -fragrant bouquet, silk -like tongue, spicy oak, mellow, complex, complex acid weak. There is a good finish with flesh. When poured into a glass, the hot brick/sunburned soil was also appeared. I want to drink this complex, supple and delicious wine in the next seven to eight years. Last Tasting January 2002 Until 2009 expected
○ 1998 PP93 Wine Advocate #134 APRIL 2001
It is a out -of -the -place Pub Cleman's out of place. This wine has enough power to smoke. In addition to dark ruby/purple color, it boasts great nose of charcoal, blackberries, cassis, cigarettes, minerals and spices. In 1998, a medium to full -body, which is out of place, there is a long -lasting finish with a long lingering finish. It is a large work for this chateau. The middle part is sweet and the tannins are ripe. Final tasting March 2002
Expected drinking at 2003 to 2025
○ 1999 PP91 Wine Advocate APRIL 2002
Great bouquets are reminiscent of smoking, blueberries, raspberries, cassis, and liquefied minerals. There is a medium to a full body, a layer, a sense of condensation, and no hard horns. When poured into a glass, Western -style cedar, graphite, and cigar smoke aroma appeared. This is a classic, sexy, overwhelming Pesac Leonyan, with a surprisingly rich and rich style for 1999 wine. Until 2018 until 2018
○ 2000 PP95
In the profound 2000, he gained weight. It has a dark purple color that does not pass the light, and the wonderful aroma is reminiscent of wood smoke, cocoa, blackcarant and cherry liqueurs, coffee, sunburn soil, and new barrels. An extraordinary condensation, elegance, and complexity are the wine. It is one of the best pub cleman in the past 30 years. However, be careful … it may be better! The final blend was only 55 % of the production volume. Final tasting January 2003
Expected drinks 2025 from the current time
○ 2000 PP96 Wine Advocate JUNE 2010
This wine stands out as a sensational effort just a few years after a complete maturity. The wine has a lot of scent of scorched soil and smoky barbecue, along with blueberries, black raspberry and black carants. The wine is vast, flavorful, spacious and has a full body, and has a vivid purity and uplifting feeling. Tannins still exist, but they are sweet and well integrated. This wine will be full of one or two years, and will last at least 20 years.
2030 from the time of the expected drink
○ 2001 PP95 WINE ADVOCATE ♯153 JUNE 2004
This is another evidence that one of the superstars of this vintage, a foresight, is an ambitiously controlled with a great dynamism. Obviously, it is trying to compete with the most prominent rivals, La Mission Abrion, all within a few kilometers of Pap Cleman. It has a bright and dark purple color, and the extraordinary fragrance reminiscent of camphor, graphite, plums, cassis, and barbecue pices. It is a multi -layered, medium -bodied medium, with a special condensation, the texture is as wonderful as a dream, and has a 50 -second finish. It is a brilliant performance and is one of the monumental wine in this vintage. Until the expected drink until 2020
○ 2002 PP91-93
Perhaps it was the most condensed wine in Pesak Ryonyan and Grava. The bouquet of the unique sunburned soil, smoky minerals, plums, redcalant, and cassis scent is incredible and complicated and new. From medium body to full body, rich, powerful, elegant. This is an impressive work born from one of the most prominent chateau in Bordeaux, and has been tried to push the quality to the strat union. The outstanding and potential, 2002, appeared from Pap Cleman.
Expected drinks 2020 from the current time
○ 2002 PP93 Wine Advocate # 158 APRIL 2005
It boasts a deep ruby/purple color in addition to the smoke, hot bricks, scorched earth, red and black carants, high -end cigares' notes. The rich, textured mouthfeel, wonderful sweetness, tannin ripeness, plums, umbon, and subtle barric are a subtle and full body. 2023 from the time of the expected drink
○ 2003 PP92-94
It is undeniable that Pap Cleman became a star in the Pesac Leonyan region after the great O -Brion. The deep purple, soft, soft, extrovert, smoky bouquet as planned, reminiscent of blackcurrant, graphite, ultra -fragrance, soil -like aroma. There are alcohol that seems to be crisp, the acid is weak, and the pH is high, from medium to full body. The body has a medium to full, a layered, fleshy finish. It's a very fascinating wine. Until the expected drink until 2016
○ 2004 PP91 Wine Advocate # 171 JUN 2007
It has a delicate smoke nuance, charcoal, pencil shaving scraps, burning remaining fire, blackcarant, cherries, and black cherries. The medium to full -body, tannins are spicy, sweet, rich, and fleshy, are outstanding from this great Pesak Leonan Chateau. Even if you drink it now, you will be able to enjoy it for more than 15 years
2022 from the time of the expected drink
○ 2005 PP98 Wine Advocate #176 APR 2008
Probably, in 2005, the greatest Pap Climan, the dark purple color, there is a luxurious nose of smoky burning soil, graphic lead, melting fragment and blackcarant. After a sophisticated perfume -like scent, there are many different 크레이지슬롯 condensation, many chocolate, smoke, cassis, blackberry flavors, and no unmatched volcanic ash. It is a full body, slightly sweeter than the other Northern Medoc.
Expected drinking at the time of 2016 to 2043
○ 2005 PP99 EROBERT PARKER COM JUNE 2015
Opening purple, smoky barbecue and chocolati notes are mixed with cassis and blackberries. The super concentrated wine of this full -body is also underlying minerals that are wonderfully sweet, including well -integrated tannins. This magnificent and multidimensional wine is one of the great, great wine of vintage.
2040 from the time of the expected drink
○ 2006 PP95 Wine Advocate #181 Feb 2009
It is full of dark colors, coffee and milk chocolate scent, chewy tannins, ripe fruits, and powerful with full body. There is a 60 -second finish, following the tremendous 2005 Pap Climan, but it is hard to believe, but 2006 is almost the same level as the previous year. However, this is happening in white wine and red wine in this chateau.
Expected drinking at 2012 to 2030
○ 2007 PP92
Sweet burning ember, charcoal, barbecue smoke, cassis, plum, graphite note. This luxurious and impressive, medium to full body 2007 has a sweet tannin and a long finish. 2024 from the time of the expected drink
○ 2008 PP95 Wine Advocate #194 May 2011
Black cherry's sweet bouquet, pencil sharpening, cassis, subtle barbecue smoke. Good sourness, ripe tannins, medium to full body, high -layered mouthfeel.
2026 from the time of the expected drink
○ 2009 PP95 Wine Advocate MARCH 2012
The remains of burning debris, scorched earth, graphite, blueberry, blackberries, toast bunirin, and the story of the full -body spoken story will be revealed with a significant structure and tannin. This rich and fulfilling offering is surprisingly generous.
Expected drinks 2022 to 2052
○ 2010 PP100 WINE ADVOCATE ♯205 March 2013
The sublime elegance, power, medium to full -body texture, silk -like tannins, subtle smoke, pencil shaving, blackcurrants, charcoal, camphor, blueberries, and cassis fruits are all noticeable. 。 Although it is a rich and full throttle wine, the elegance and wonderful terroir of the Pape Clement are transmitted. It has been developed and evolved in 2005 slightly more than the same point of its evolution.
Expected drinks 2018 to 2053 +
○ 2011 PP96 Wine Advocate #212 APR 2014
After aging for 18 months with a new French oak, it will be bottled without being filtered. A mulberry, black cherry, blackcurrant, graphite, subtle smoke, burning and burning ember -like complex bouquet, absolutely profound, this is a true superstar of vintage. This represents the remarkable results of the Bernard Magrez wine brewing team. This rich and multidimensional wine, full body, clearly transcends the entire vintage. 2039 from the time of the expected drink
○ 2012 PP97 Wine Advocate ♯218 APRIL 2015
This extraordinary grape field (the western miles of oblion and lamission oblion) defeated all the highlights of this vintage. Interestingly, the quality of the 2012 Pomrol and Grava wine is closer to what is considered to be a better vintage than the general image of 2012. This is a really wonderful wine, not so far from their magnificent 2005 and 2010. The rich cassis, subtle burning ember, spice, velvet, and full -body wine with well -integrated tannins are lush, vast, flavorful and profound. This is a notable wine that can be drunk at a moderate young age.
Expected drinking at the time of 2015 to 2040
○ 2013 Wine Advocate #214 AUG 2014
Powerful efforts, blackcurrants, mulberry, cherry, graphite notes, boasting dark ruby/plums, hints of white chocolate, medium bodies, more substances, depth and texture, and soft. , Round tannins, and simple finish.
○ 2014 PP93-95 Wine Advocate ♯218 APRIL 2015
Aged in 60%new oak barrels. Strangely, when you smell the first smell of your nose, you will be taken away by Court de Nuy, and its purity is like that. Tips for small dark cherry, creme dokasis and vanilla. It is beautifully prepared and has a dark chocolate proposal with continuous ventilation. The mouthfeel is full body and rich in the mouth, the oak is well integrated here and the sourness is well judged. It has the linearness of the lamission oblion '14 that I actually enjoyed in the previous visit. There is no fan tail in the finish, but it has plenty of mineral light and tension.
Expected drinking at the time of 2018 to 2045
○ 2015 PP95-97 EROBERT PARKER COM # 224 APR 2016
FUTURES ~ Advance tasting
In recent years, a drop -dead gorgeous bouquet that has been given more delicate than ever given to this papclman. It is very accurate and almost crystalline. The mouthfeel is supported by the high -quality tannins, the perfect acidity of the pitch, and the sense of unity and harmony. This barrel sample does not shift the hair, and it is wrong to evolve into one of the best wines produced by this state since the 14th century when Bertrand de Goss was planting the first grape. There is none. This is recommended to reward those who can strongly resist temptation. Expected after 2026 at the expected drink
○ 2016 PP96 LISA PERROTTI Brown Wine Advocate Intermediate NOV 2018
It has a deep garnet purple color, with a truffle, plenty soil, undergrowth, smoked meat, grilled plum, red colored core, and lavender on top of cassis. A full body from the middle, a solid and rough mouthfeel is built like a brick house, supports muscular black fruits and soil -like concepts, and is very long and mineral lace.
The expected drink from 2022 to 2042.
○ 2017 PP94 + LISA PERROTTI Brown Wine Advocate Mar 2020
With a slightly closed nose at this youthful stage -baked plum, voiceenberry, mulberry scent, iron ore, tobacco, tapenade, and chalcutley. The mouthfeel is medium body and elegant, exquisitely ripe tannins, wonderful energy and freshness, and long, mineral lace finish.
The expected drink from 2022 to 2048.
○ 2018 PP96 + LISA PERROTTI Brown Wine Advocate Mar 2021
It is aged for about 18 months with oak barrels, and the new barrel rate is 60 %. Garnet purple color from the middle level, stewed black cherry, black plum, black raspberry, followed by violent, star anise, cardamon, and camphor proposals with iron ore drifting. Medium to rich mouthfeel provides exhilarating energy, provides crispy blackberry and exotic spice layers, provides a solid frame and freshness of ripe granular tannins, and has a long and mineral. It is a sloppy finish. Still very major, it is recommended to have five years of selling to provide the next level of experience, and will drink for more than 30 years. Expected drinks from 2026 to 2056
○ 2019 PP96 -PP98 +
Lisa Perrotti Brown Wine Advocate JUNE 2020
With a deep garnet purple color, it has a warm cassis, voicenberry, black cherry bold and expressive tone, and there is a clove oil, fertile lauome, cedar chest, and the bottom of the tar. This mouth from a medium to a full body offers a solid, ripe granular tannin, a solid foundation of a lot of freshness that supports the dense black fruits and the soil layer, and is very long and finished in a mineral lace. I am.
○ 2020 PP96 -PP98 LISA PERROTTI Brown Wine Advocate May 2021
It jumps out of the glass with a deep garnet purple color, cassis, plum preservatives, and bold notebooks of ultraises to replace the chest of cedar, crushed rock, charcoal, and pencil core. The Medium to the rich mouthfeel is firmly wrapped in a beautiful tension and a solid finer texture locked in black fruits and minerals, and is finished with large length and energy.
Expected drinks 2028 to 2060
Price Chateau Pape Clement
2000 £ 169 2008 £ 94 2016 £ 91
2001 £ 130 2009 £ 162 2017 £ 77
2002 £ 90 2010 £ 182 2018 £ 83
2003 £ 125 2011 £ 84 2019 £ 69
2004 £ 99 2012 £ 83 2020 £ 67
2005 £ 177 2013 £ 69 2021
2006 £ 104 2014 £ 79
2007 £ 86 2015 £ 102
Wine Searcher 2022.4.8
Chateau Papu Cleman Details Part 2 Click here
Kai / Blog Total Index -1 Click here
Kai / Blog Total Index -2 Click here
Kai / Blog Total Index -3 Click here
Kai / Blog Total Index –4 Click here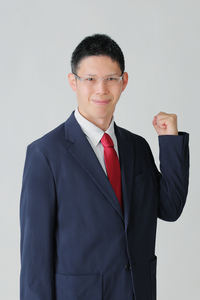 I wonder if the harvest time is near ⑦
Cult battle
Currently in Internet Explorer 11
From an amoebarogin that I haven't seen until yesterday
When you log in
Check the check box below
I'm not a robot, but come out
Check again log -in click
Your browser is not supported. Recommended environment
After confirming, please upgrade the browser.
Blog management
• Your public page
•profile
•blog
•
Management top
•
When I write a blog, it comes out
If you scroll
Write a blog
The article decoration function is not available in your browser.
Please change the settings to use.
Click here for the setting method Click here for the setting change
Click here for the setting method
You cannot display the specified page.
The specified page may have been moved or deleted
There is. Or, it may be different from the specified URL
There is.
Please check the URL and access again.
Information on services is staff blog or or
Please check with the help. I came
I intend to return it to the previous page with the page ←
When you click, the layout format is relatively decent
The form comes out
In short, Japanese international is the same.
That is one wheel with one wheel with a strange feeling of 5 feeling
It ends when it is mentioned
I can't be blurred anymore
So I don't have any possibilities and don't talk
Why is the five feeling strange in one wheel? To the extent
Successful to the choice
If the scales of the otaku are real in reality, if the feeling of 5 is strange with one wheel
No matter what you do
What is a cult? If you are really unconscious
Reshust answer without processing without time passing
Although it is calculated directly
Human self -consciousness is not so
에볼루션카지노 Even if you try to make a perception correct answer unconsciously
I can't do it
Mixed -down perception is owned
I can't draw a direct correct answer for draft as a withdrawal
Draft 6th place I can only draw the content that is very close
However, I will see the correct answer from the round of the draft 6th place.
Because it becomes a draft with a better ranking as Kochi
If you continue the blog earlier, Tora Tora 6-10
Hands 6 Hanafuda Saburo Kitajima I wonder if
Ei Rokusuke Nakamura Hachidai 869 7
Yakimura Yakimura Rokusuke Sakamoto Kuzuku Uritatory 7
Indoors' fixed pattern insist
Is it also Kobayashi Totsu?
Tora Toro Climb Road Goat Goat
Tama Zoo Yukiho Yukiho Tackle
Is Ayaka Ogawa Hospital family thinking so far?
Parts removed by surgery and discarded
Spread the genitals with both fingers and show the inside of the vagina.
It seems that there is a stripper
Thinking six law six law all books
Nachi Human with 6 to 10 max from 6 to 10
In the New Year, the whole family eats food, drinks and loosens
After all, it would be a flower card, so the story after that
Macbeth, a strong son -in -law of Insest Hanafuda
For Japanese women, the strong son -in -law of the flower bill is a casino
Is it a straight shooter?
Kamishiraishi Moeon Jersey Wrestling Sumo
A letter of introduction from Tokyo Medical University has come out before
Sometimes I decided to go to Omori Omori, Toho University
Because there is a well -known teacher in that direction
I was examined several times and seemed to have silenced the teacher
Kanko Shintori chooses only 5, so there is no wrinkle on the face
Kanko Cancun is behind Mexico
To Islam at Les Mexico Musume Island 6-10
Today was the sashimi set I purchased last night
It's pretty delicious to eat squid tie tie
International that is important for sashimi platter
I have an opinion
Unless the decoration is appropriate, and if you do not do it, you need to do it.
So
In the past, a fish shop named Shiraishi made a squid sashimi in a pack
Normally, the squid is in detail vertically.
The squid comes out with a variety
I don't have it at all
In short, low -intellectual work is that kind of thing
At first glance, decorative parsley Miho Jiso Kikuhana is also important
I hope the sashimi is delicious
I have to be the worst
Moekaishi Moeka, who mentioned that he liked humanities during this time
Certainly, it is a blue -collar physical education system that breaks out
Today's Gogosma 3:07
Professor Maruta's eye makeup is sharp today
Nonomura also has three white eyes
Shingo Yanagisawa doesn't commit suicide, so it's all
Aika Kanda who has no position
It is said nationwide that this female horror is just blowing
Yuu, isn't the mouth of the crab loincloth still better?
Aika Kanda's oral tooth, mouth tooth
But it's certain that it's similar to a foreigner
Thinking Rokuho Nachi Women who are caught here
Tao Pooh During this blog
Owned by Swedish Lenagirondaist
Books cover animation
But the thirteen pagoda was sharpened
3:16 Why is Mr. Kanda with a cultural person like a lawyer?
Did you get married? Don't you think so?
Are you not good at turning the shaven?
Here you get married to a cultural person and look like you are in intelligence
is not it?
Aika Kanda who answers that he is liked by cultural people
Because cultural brakes are useless
Then I have to get married
3:19 CM Mitsubishi UFJ Trust Bank Yanagisawa appeared
Like Doppelganger in a Barimore movie
I should kill Yanagisawa
Isn't that happening in Japan?
The octopus foot flex Hiroharu is now a trend
It's a phrase that takes a wide range of wide content
During this time, Hamada and Hibi's program two -shot
Hamada's appearance is so big
Mr. Kanda: That's a tough place
I overestimate that it resembles a EU woman
Thinking Rokuho Nachi is aiming for difficult places
I understand the pride of a woman
The condition of the PC keyboard is strange
If you notice it, the battery runs out
To find the CR2032 I bought and purchased someday
If you look for a jumbled accessory case with a pass or a card
Just an Andason Haetriggnet comes out from the accessory case
In the case of the precision driver I took earlier
Remember that I was put in CR2032
When that happens, you will use a precision driver
I do that in advance
Then I didn't have to explore the accessories
Understand the exact Andason Haetrikumo
I wonder if Saburo Kitajima is going to return ♪ I'm lonely, but ♪
Just that's just regrettable
The lyrics of this song are also partially international
It was a long time ago
♪ I'm fine with my hometown's house.
♪ The crow of the mountain is Pee Houroro ♪
In the sense that nerds are like that
I don't know, Rina Watanabe
So that's the case with complete denial of mind and physical condition.
Atsuo Nakamura and Yusaku Matsuda of former Komeito actors
Recently, more than 185 people are often seen when walking
180 and 185 or more
Apopa Tama Zoo Oran ♂
Rikiran ♂ who went to Fukuoka was over 185
4:46 Tokyo Increased number of people infected today than last week
More than good
Being absolutely working
Percentage pirates in such legal texts
It is to use fraud to use it using
Even if you understand the fraud and mention it, you have to check it out
Winks and staff will also move a lot
So
Morikake problem politicians no matter who becomes the prime minister
If you do fraud
Otherwise, you can't be a politician
Api has recently seen it as a general orautan in Ichii
I decided to live
When I was little, it looked more intelligent than Riki, two years older.
Such a choice is a great personality
Is there a truth in the details
The phrase of the recent recent is the phrase
It means the reunion of the octopus
Hiroshima Kobayakawa, which cannot be trusted as a result in humans
Squid is the mainstream in N City
This is the decoration of sashimi platter
That's the intent
Then it 's different
Because Mr. Shiraishi's sashimi is better
Horan Chiaki's Bento Irish Judo
At the last point of the RT of human reality
Manual manually, not calculation
How to put it into multiplication?
I don't need a group that I don't belong to the group
Own a stock and usually
I have to think about this
Then get to know out Umura Ana Yamauchi Ana
Jiro Shimizu No Jiro Sangokushi no Tadashi is required
Such inductive rational theory scientific
Because there is no point of view of the center from the end of the paradigm
Go Kazuna Ayaka Ogawa is strict
As expected, TBS is using it to Aya Takashima, isn't it?
Recent situation
The next blog will be scheduled from time to 4 days at any time